Gel Top Coat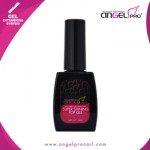 Select from different types of Gel Top Coats to suit your needs.

ANGEL PRO SPEEDY MATTE Non-wipe Matte Sealer (top coat) gives a non-sticky after-cure and requi..
US$39.00

ANGEL PRO SPEEDY SHINE is a revolutionary break-through formula that performs like no other top..
US$39.00

Angel Pro Super Shining Top Gel is "liquid-like" clear gel that is applied onto your acrylic or gel ..
US$32.50
Showing 1 to 3 of 3 (1 Pages)
©2014 Angel Pro Online Shop. All Rights Reserved.