Traditional Powders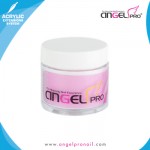 Angel Pro Acrylic Powder is a powerful combination to our Monomer Liquid, Angel Pro Acrylic Powders completes the essential part for the perfect nail enhancements. This powder system is ideal for experienced technicians working in warmer climates.
Showing 1 to 12 of 12 (1 Pages)
©2014 Angel Pro Online Shop. All Rights Reserved.