GEL CLEANSER 4oz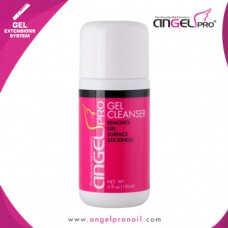 Dimensions:
L: 4.5 (cm) W: 4.5 (cm) H: 11.8 (cm)
Product Code:
ANGGC4
Availability:
In Stock
Price: US$10.40

Angel Pro Gel Cleanser has a refreshing sweet smelling tone that is loved by many nail technicians. This gentle yet fast-working solution removes the sticky residue after curing a last layer of AngelPro Clear/Extend Gel, it leaves your gels absolutely in high shine with no damage to enhancements.
Write a review
Please
Login
To Review This Product
©2014 Angel Pro Online Shop. All Rights Reserved.