STAR FILE 100/100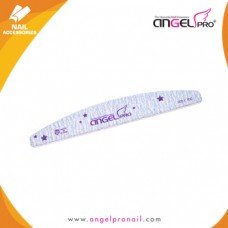 Dimensions:
L: 18 (cm) W: 0.4 (cm) H: 2.8 (cm)
Product Code:
APF100
Availability:
In Stock
Price: US$2.50

Angel Pro Star File is 100/100 Grit on both sides. It is lightweight and reinforced in the center to prevent file weakening. The file is perfect for sidewall filing and overall shaping on enhancement nail shapes.
Write a review
Please
Login
To Review This Product
©2014 Angel Pro Online Shop. All Rights Reserved.