PETAL FILE 150/150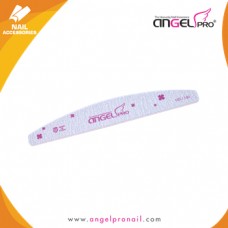 Dimensions:
L: 18 (cm) W: 0.4 (cm) H: 2.1 (cm)
Product Code:
APF150
Availability:
In Stock
Price: US$2.50

Angel Pro Petal File is 150/150 Grit on both sides. It is light & easy to handle; it does not break as it is reinforced in the center. The file is ideal for blending tips, cuticle contouring filing & over the top filing.
Write a review
Please
Login
To Review This Product
©2014 Angel Pro Online Shop. All Rights Reserved.