150/220 CLOUD BUFFER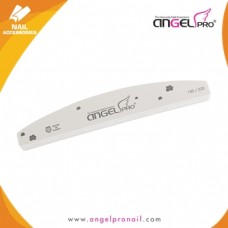 Dimensions:
L: 18 (cm) W: 1.2 (cm) H: 2.8 (cm)
Product Code:
APFBN
Availability:
In Stock
Price: US$5.10

Angel Pro Cloud Buffer is a 150/220 Grit two-sided file. It has a thick foam center for quick comfortable whisks on the entire nail without hurting any skin. The file is best used before Angel Pro Bling Shiner to buff away any file demarcations when achieving an ultra-smooth surface.
Write a review
Please
Login
To Review This Product
©2014 Angel Pro Online Shop. All Rights Reserved.