ORANGE-PEACH CUTICLE OIL 15ml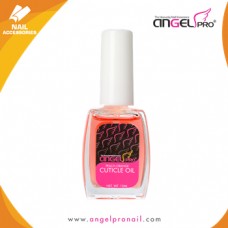 Dimensions:
L: 3.1 (cm) W: 2.3 (cm) H: 8 (cm)
Product Code:
APPCO
Availability:
Out Of Stock
Price: US$8.90

Infused with vitamins & natural goodness, Angel Pro Orange-Peach Cuticle Oil instantly softens the dry, scaly appearance of ragged cuticles while providing nourishment. The lightly scented oil gives off a mild, sweet fragrance to appeal to the olfactory sense. Complete each manicure with a light massage with the cuticle oil to moisturise the skin around the nails.

Capacity : 15 ml
Write a review
Please
Login
To Review This Product
©2014 Angel Pro Online Shop. All Rights Reserved.