GEL BRUSH CLEANER 4oz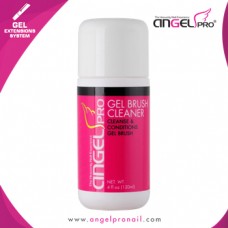 Dimensions:
L: 4.5 (cm) W: 4.5 (cm) H: 11.8 (cm)
Product Code:
ANGBC4
Availability:
In Stock
Price: US$10.40

Angel Pro Gel Brush Cleaner keeps the brush hairs flexible and resilient. It also helps the brush last longer. This gentle cleanser removes every particle of product residue from both synthetic and sable-hair brushes, without damaging or drying out the fibers.
Write a review
Please
Login
To Review This Product
©2014 Angel Pro Online Shop. All Rights Reserved.