SUPER SHINING TOP GEL 15ml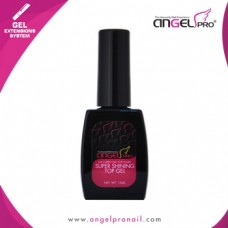 Dimensions:
L: 3.1 (cm) W: 2.3 (cm) H: 8 (cm)
Product Code:
ANGSTC
Availability:
In Stock
Price: US$32.50

Angel Pro Super Shining Top Gel is "liquid-like" clear gel that is applied onto your acrylic or gel enhancements as the final coat on your artificial nails. Cured under the Angel Pro UV lamp in 3 minute, it is ready to go as it does not require any cleansing after curing. AngelPro Super Shining Top Gel protects and prolong the life of all your enhancements, ensuring a dazzling finish that last & last.

Capacity : 15 ml
Write a review
Please
Login
To Review This Product
©2014 Angel Pro Online Shop. All Rights Reserved.