SHINING OIL 15ml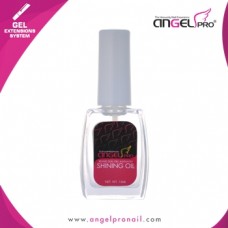 Dimensions:
L: 3.1 (cm) W: 2.3 (cm) H: 8 (cm)
Product Code:
ANGSO
Availability:
In Stock
Price: US$11.70

Angel Pro Shining Oil is specially treated and triple refined to produce the "pore-penetrating" effect when applied onto the UV-cured gel nails. The fragrance free oil can seep through Angel Pro gels to reach & nourish the natural nail plates beneath. When used with Angel Pro gels, this specially formulated shining oil can revive the gel dullness to it's original high shine! In the market's cuticle oil is unable to achieve this effect. Angel Pro Shining Oil also acts as a cuticle moisturizer and protection when applied to the nails; this oil is safe on the skin and lips too.

Capacity : 15 ml
Write a review
Please
Login
To Review This Product
©2014 Angel Pro Online Shop. All Rights Reserved.