MONOMER 32oz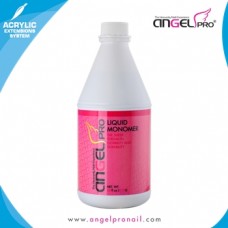 Dimensions:
L: 9.5 (cm) W: 9.5 (cm) H: 23.2 (cm)
Product Code:
APM32
Availability:
Out Of Stock
Price: US$121.90

Angel Pro Liquid Monomers is an advance blend of EMA monomer system designed for increased adhesiveness and a quick hard finish. With this innovative formula, we've eliminated two greatest threats to a successful nail enhancement – color discoloration and prone to lifting problems.

Smell cleaner air as you work with Angel Pro Liquid Monomers. There is a distinct reduce in odor and simplicity in its application techniques, as compared to similar products on the market. This would mean you would be able to attract more health-conscious customers and less wastage for each application – just the formula you require for your road to success!

*This product is ideal for advanced technicians.
Write a review
Please
Login
To Review This Product
©2014 Angel Pro Online Shop. All Rights Reserved.