PRIMER 15ml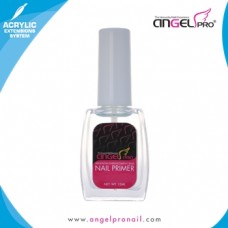 Dimensions:
L: 3.1 (cm) W: 2.3 (cm) H: 8 (cm)
Product Code:
APPRI
Availability:
In Stock
Price: US$18.20

The Angel Pro Primer is formulated to penetrate the nail, releasing moisture and oil in preparation for nail enhancement. Creates a perfectly dry work surface, assuring maximum adhesion of enhancements that results in zero pop-offs or liftings.

Capacity : 15 ml
Write a review
Please
Login
To Review This Product
©2014 Angel Pro Online Shop. All Rights Reserved.