GELLY BASE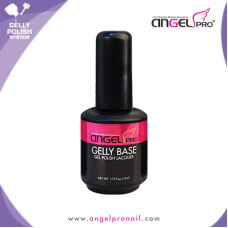 Dimensions:
L: 3.5 (cm) W: 3.5 (cm) H: 8 (cm)
Product Code:
ANGGBC
Availability:
In Stock
Price: US$32.00

Angel Pro GELLY BASE coat is specially formulated for an incomparable bonding ability and will give GELLY POLISH the best anchor to hold onto. It can be easily soak off in 5-10 min without damage to your nails. GELLY BASE coat contains none of the harming chemicals found in traditional Base Coats like Formaldehyde, Toluene, Toslamide or Toluol.

UV Lamp Cure Time: 1-2 Minutes, 36 Watt UV Lamp
LED Lamp Cure Time: 30 Seconds, 12 Watt LED Lamp

Capacity : 15 ml
Write a review
Please
Login
To Review This Product
©2014 Angel Pro Online Shop. All Rights Reserved.