GELLY SAMPLE KIT
Dimensions:
L: 14.5 (cm) W: 10.5 (cm) H: 9 (cm)
Product Code:
ANGGPS
Availability:
In Stock
Price: US$49.90


10 reviews
| Please
Login
To Review This Product
Angel Pro Gelly Sample Kit includes specially formulated products to create a brilliantly & long-lasting gel manicure without losing shine, breaking, chipping or smudging. Whether you're a first-time Gel-polish user or an experienced nail technician in search of more great products to add to your collection, the contents of this kit will keep you coming back for more! The first step to a heavenly nail experience begins with this kit.

Kit Contains:
Angel Pro Gelly Polish Color (7ml) in GP23 Pink
Angel Pro Gelly Polish Color (7ml) in GP47 White
Angel Pro Gelly Base (7ml)
Angel Pro Gelly Shine (7ml)
Angel Pro Gel Cleanser (2oz)
Color Palette (clear)

* Curing time
UV Lamp Cure Time: 1-2 minutes, 36 Watt UV Lamp
LED Lamp Cure Time: 30 seconds, 12 Watt LED Lamp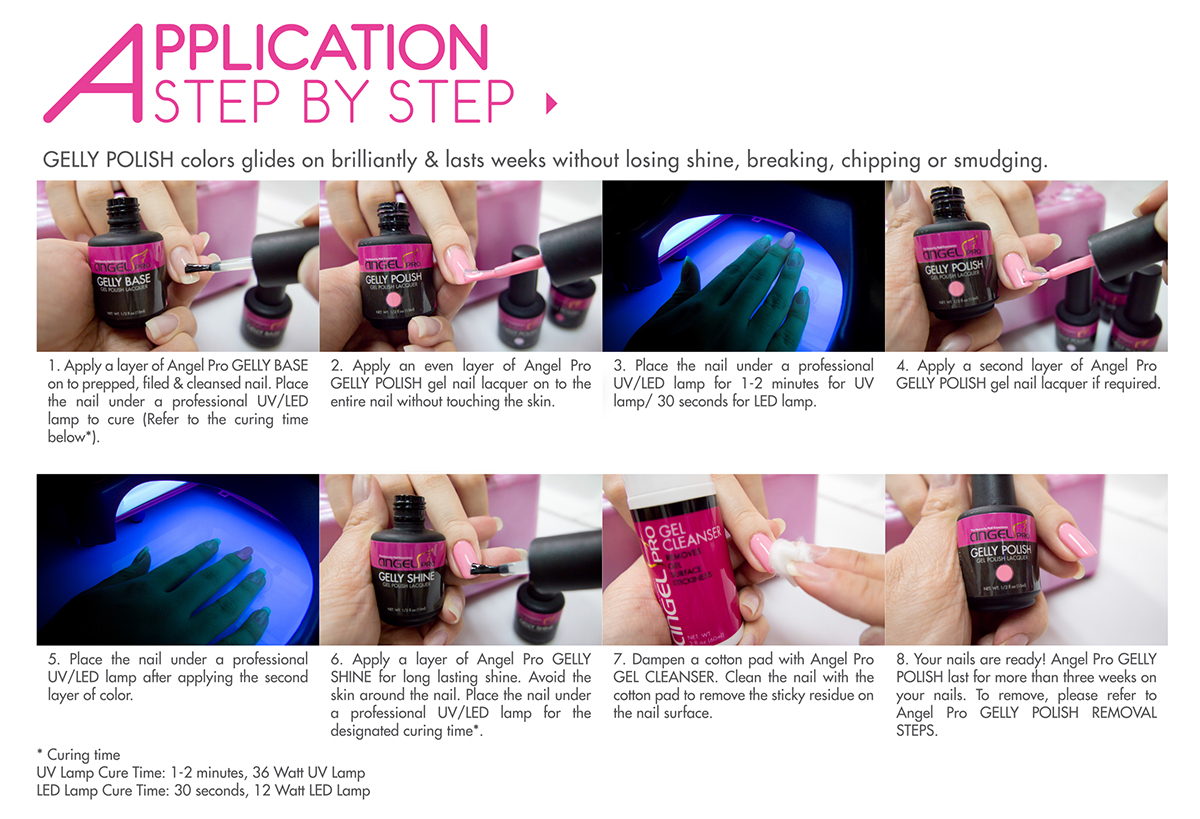 TESTIMONIALS
「 "I decided to give Angel Pro Gelly Polish a shot at a new nail salon because I was so disappointed with the results I get from other major brands that only lasted for about a week on my nails. My nails were soft and weak, but Angel Pro lasted a whopping one month without chipping or peeling. I could even went about my house chores as normal! I'm a happy customer!"
- Sarah, USA [customer at a nail salon using Angel Pro Gelly Polish] 」
Write a review
Please
Login
To Review This Product
©2014 Angel Pro Online Shop. All Rights Reserved.