GELLY SHINE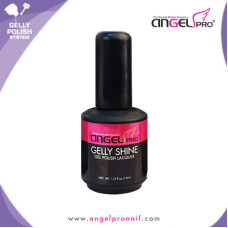 Dimensions:
L: 3.5 (cm) W: 3.5 (cm) H: 8 (cm)
Product Code:
ANGGS
Availability:
In Stock
Price: US$32.00

Angel Pro GELLY SHINE is a fast drying top coat that cures under both UV & LED Lamp Systems. It has the highest gloss-shine & durability of any product on the market. GELLY SHINE can be easily soak off in 5-10 min without damage to your nails. It contains none of the harming chemicals found in traditional Top Coats like Formaldehyde, Toluene, Nitrocellulose.

UV Lamp Cure Time: 1-2 Minutes, 36 Watt UV Lamp
LED Lamp Cure Time: 30 Seconds, 12 Watt LED Lamp

Capacity : 15 ml
Write a review
Please
Login
To Review This Product
©2014 Angel Pro Online Shop. All Rights Reserved.